INA spindle neck bearings for textile bearings are cylindrical roller bearings with very high load carrying capacity for the radial guidance of spinning and twisting spindles. They allow high speeds.
The cylindrical rollers in spindle neck bearings are guided by:
a separate end washer for an inside diameter of 10 mm.
a double rib for an inside diameter of 12 mm.
INA spindle neck bearings are lubricated using oil. Good results have been obtained using oils of ISO-VG10 to ISO-VG46 on the basis of oils CLP to DIN 51517. Spindle neck bearings are supplied coated with a preservative.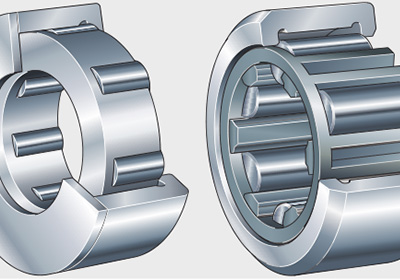 The recommended mounting tolerances are shown in the table.
| | Mounting tolerances |
| --- | --- |
| Housing | N7 |
| Shaft | j5 |
Related products