NSK's Long Life, Low Torque Ball Bearings - EA3 grease is pre-filled in shielded/sealed NSK ball bearings used in a wide range of electric motors to maximise life and protection, but minimise noise and power loss, compared to bearings lubricated with conventional greases.
Condition Description
High Temperature
High Speed
Low Noise
Applications
Electric Motor / Electric Drive
Pump
Features
Excellent oxidation and heat stability.
Excellent rust prevention and water resistance.
Excellent low temperature characteristics.
Low noise.
NLGI consistency 3.
Negligible effect on rubbers and plastics.
Benefits
Provides long term lubrication even under elevated temperatures.
Energy efficient.
Low torque/minimal power loss even at low starting temperatures.
Minimal leakage and bearing rust in humid conditions.
Excellent resistance to varnish corrosion.
Retention and slumping prevention in vertical applications.
Sealing effect helps prevent carbon dust particle ingress.
Energy efficient.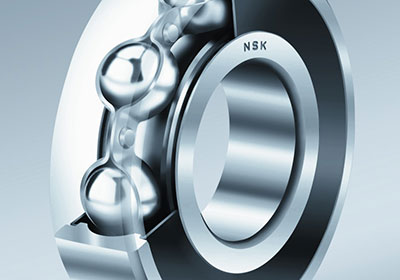 NSK Deep Groove Ball Bearings Prelubricated BB with EA3 Grease
Related products