NSK precision bearings meet the needs of specialized machine tool industry. NSK have enhanced each and every aspect of NSK R&D capabilities at Technology Centers. Therefore, NSK precision bearings are used in a wide variety of industries, such as semiconductor production and industrial robots, and have earned a reputation for excellent performance. Tody, NSK manufactures highly accurate, reliable pecision bearings in Japan and Europe.
NSK precision bearings deliver the highest level of accuracy, supported by NSK production capability, state-of-the-art equipment and extensive manufacturing expertise, as well as NSK commitment to applying the same rigorous quality control procedures at each stage of the production process in eery NSK facility. NSK focuses its efforts at its global production sites in Japan and England on offering products with high accuracy to quickly meet the diverse needs of customers worldwide.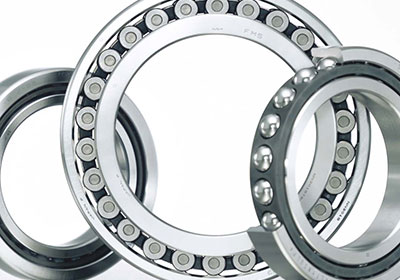 As NSK bearing distributor, NODES supplies NSK supper precision bearings shown below.
high precision angular contact ball bearings (standard series):70xx, 72xx, 79xx series.
Ultra high-speed angular contact ball bearings (ROBUST series):BNR, BER
Ultra high-speed single row Cylindrical roller bearings
Angular contact thrust ball bearings for ball screw support
Sealed angular contact ball bearings
High-speed angular contact thrust ball bearings (ROBUST series):BAR, BTR
Ultra high precision angular contact ball bearings (ROBUST series):BGR
double row Cylindrical roller bearings
High precision deep groove ball bearings
Related products