NSK's Sealed-Clean Bearings for sintering pallet components are highly functional, specialised bearings that achieve high reliability and long life, and ensure stable operation while reducing maintenance costs.
NSK's Sealed-Clean Bearings features
Specially designed contact seal, high seal behaviour.
Full-complement roller bearings provide high-load capacity.
Internal geometry, external ring thicker (for inboard rollers), taper roller bearings for pallet car wheels and cylindrical roller bearings for inboard rollers.
NSK's Sealed-Clean Bearings BENEFITS
For Pallet Car Wheels
New design extends life by up to 3 times and reduces maintenance cost.
One-piece design with fastening ring facilitates easier handling and mounting.
Grease lubricated with an excellent behaviour in high temperatures & pressure resistance.
For Inboard Rollers
High load capacity (external ring thicker in order to enhance its resistance).
Enhanced axial loading capability.
Contact seals ensures high-sealing performance.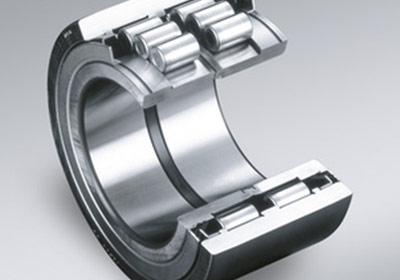 Related products