FAG axial spherical roller bearings are single row, self-aligning roller bearings. They comprise solid shaft and housing washers and asymmetrical barrel rollers with cages. The cage holds the roller and cage assembly together with the shaft locating washer. The bearings can be dismantled. The parts of the bearings can be fitted separately.
FAG axial spherical roller bearings can support very high axial loads and permit relatively high speeds. Both under the harshest of operating conditions. For example in gearboxes, calenders, engines in marine applications and rudder engines, lifting gear, construction machinery and rolling mills.
FAG thrust roller bearings in X-life quality
Maximum operating life
Highest load-carrying capacity
Fastest speeds
Least amount of wear thanks to fine surface structure
Least amount of friction and lowest bearing temperatures
Reduced lubricant stress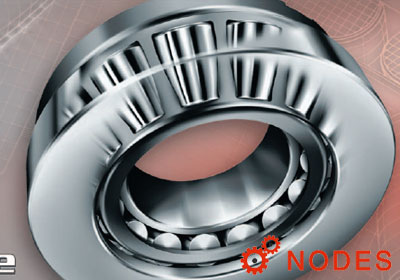 FAG axial spherical roller bearings open up completely new design possibilities as a result of the significantly longer rating and operating life due to the higher dynamic load ratings compared to conventional products.
The rating life of X-life bearings is longer with the same load and without changing the design envelope; maintenance intervals can be extended.
Conversely, X-life bearings with the same design envelope and rating life can support a greater load.
If the rating life and load remain unchanged, X-life bearings provide greater performance and allow the design envelope to be optimized and weight to be reduced.
related articles
Related numbers
Related products