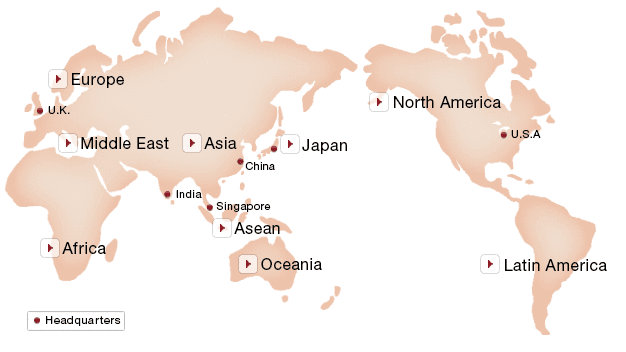 Where are NSK bearings made? Is it made in Japan? This is a question we often hear from our consumers.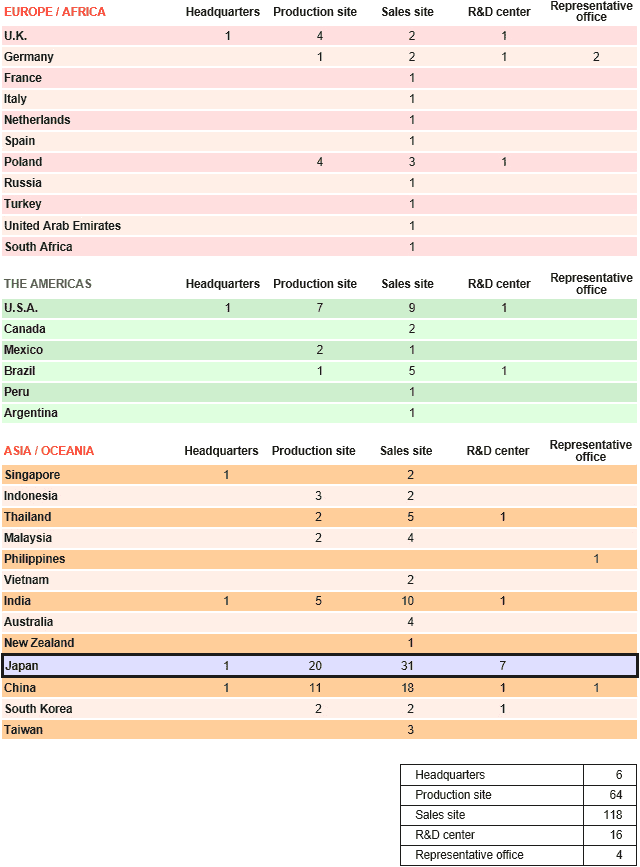 Please refer to the picture above. Now NSK's global network span the Americas, Europe, Asia and Japan. NSK operates 59 locations in Japan and a total of 208 production sites, sales locations, representative offices, and technical service locations in 30 countries and regions around the world.
NSK has 64 production site in 13 countries, including Japan, UK, Germany, Poland, USA, Mexico, Brazil, Indonesia, Thailand, Malaysia, India, China, South Korea.
NSK Business Division Headquarters, Functional Division Headquarters and Regional Headquarters work in close collaboration with all locations to rapidly meet the diverse needs of our global customers.
NSK Corporate Profile
NSK was founded in 1916 and produced the first ball bearings made in Japan. Since then, the company has spearheaded the development of bearings in Japan. NSK now offers a full range of bearings and sells them worldwide.
NSK bearings have contributed greatly to the growth of many industries and to the advancement of mechanical technology. Now, the company has the largest share of the bearings market in Japan and is one of the largest bearing suppliers in the world.
Since the beginning of the 1960s, following the establishment of its first overseas sales office in Ann Arbor, Michigan in the United States, NSK has continued to set up business locations overseas and has continuously strengthened its global presence.
In the 1970s, NSK established a manufacturing subsidiary outside the city of Sao Paolo in Brazil, followed by other new manufacturing subsidiaries in North America, in the United Kingdom and Asia. In the 1990s, NSK acquired UPI, the largest bearing manufacturer in the United Kingdom, known for its RHP brand. Expanding production and sales locations in all European markets resulted in a stronger market presence for NSK in Europe.
Starting in the mid-1990s, NSK rapidly expanded its operations into markets in Asia. Particularly in fast growing markets such as China, NSK is continuously strengthening its corporate structure to carry out research and development, sales and technical services locally.
---