As KAYDON bearing distributor, Nodes bearing have a variety of KAYDON bearings in stock, including thin section ball bearings, slewing ring bearings, on time deliveries, no minimums quantities.
Kaydon Corporation is a leading designer and manufacturer of thin-section bearings in the world. Reali-Slim thin-section bearings by Kaydon bearings were designed to save space, lower the overall weight of your designs, dramatically reduce friction, and provide excellent running accuracy. With Reali-Slim from Kaydon bearings you can downsize your design and cut manufacturing costs, without sacrificing bearing performance or life.
In addition to the complete stock of popular cross-section and bore sizes from Kaydon bearings (up to 40″) you will find our thin-section bearings are also available for a wide variety of special applications.
Kaydon solutions meet the most exacting specifications of the aerospace and defense, commercial aerospace, heavy equipment, industrial machinery, medical systems, mining, oil and gas, renewable energy, and semiconductor manufacturing markets.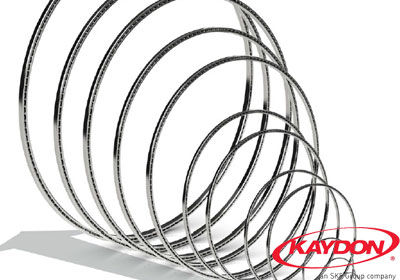 KAYDON bearings
Thin section bearings
Slewing ring bearings
KAYDON products
more products please click KAYDON bearing catalogue
KAYDON bearing numbers
more KAYDON bearing numbers please click KAYDON size chart