Kaydon XT series slewing ring bearings provide solutions for applications where standard product doesn't meet size, capacity, or weight requirements. XT series slewing bearings are custom designs having a rectangular cross-section, and are available in sizes up to 218 inches OD (5500 mm OD).
The internal configuration consists of deep groove gothic arch raceways and maximum ball complement. This results in a four-point contact design that provides exceptional moment, thrust, and radial load capacities. Integral seals are provided to assist in the exclusion of contaminants.
XT series kaydong slewing bearings are available in internal geared, external geared, and nongeared configurations.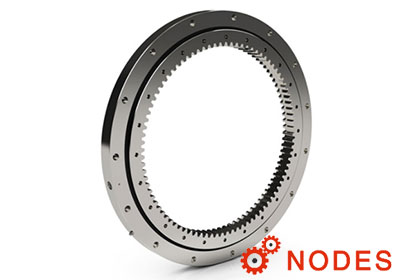 Kaydon XT series slewing ring bearings
XT series bearings have been used successfully in a wide range of applications, including:
Cranes
Aerial lifts
Excavators
Wind turbines
Utility derricks
Log loaders and feller bunchers
Grapples
Mining equipment
related articles
Related products