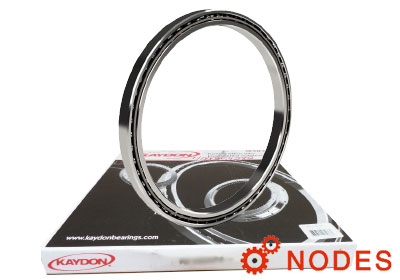 As a Kaydon bearing distributor, Nodes bearings have Kaydong metric thin section bearings in stock, including: Reali-Slim MM metric bearings and Ultra-Slim bearings, angular contact bearings (Type A), Conrad assembled deep groove radial ball bearings (Type C), and four-point contact radial bearings (Type X).
Kaydon's Reali-Slim® MM® metric thin section bearings: 8mm, 13mm, 20mm series.
Kaydon Ultra-Slim® extra thin section bearings: 2.5mm series.
Displaying 94 KAYDON metric thin section ball bearings.