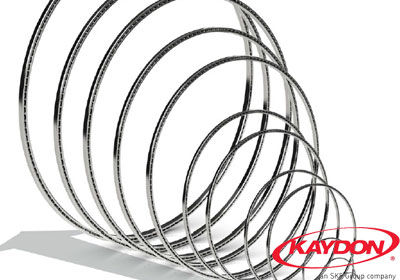 As KAYDON bearings distributor, Nodes bearings have KAYDON Reali-Slim open thin section ball bearings in stock, including angular contact bearings (Type A), Conrad assembled deep groove ball bearings (Type C), and four-point contact bearings (Type X).
The Kaydon Reali-Slim® inch-standard bearing is one of the most widely used thin section bearings in the world. Kaydon thin bearing solutions save weight, create space, reduce friction, increase design flexibility, and provide excellent running accuracy.
Displaying 406 KAYDON thin section ball bearings.