NSK's LGU and LG2 greases achieve lower particle emissions and longer service life in comparison to conventional fluorine greases.
Condition Description
Arduous Environments
High Speed
Features
Benefits
Compared to fluorine grease, bearings lubricated with LGU/LG2 grease achieve lower particle emissions, longer life, higher corrosion resistance, and lower, more stable levels of torque.
Hydrocarbon base oil helps to achieve a level of durability that is more than 5 times that of conventional fluorine grease.
An optimum composition and controlled manufacturing process ensure low particle emissions, 1/100 that of conventional hydrocarbon grease products, and considerably lower than fluorine grease.
LGU grease is free of metallic elements.
Operating temperatures:
LGU: -30°C to 120°C.
LG2: -20°C to 70°C.
Available in standard NSK deep groove ball bearings.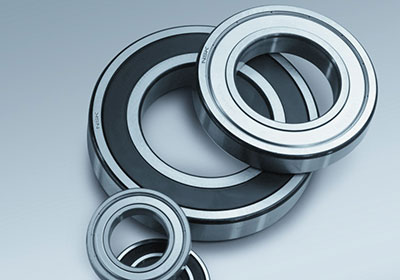 NSK Deep Groove Ball Bearings Prepackaged with LGU & LG2 Grease
NSKHPS Deep Groove Ball Bearings nomenclature


More information: NSK bearing nomenclature
Related products