NSK's Extra-Capacity Sealed-Clean Four Row Taper Roller Bearings offer higher load capacity; provide greater sealing performance; and adopt Super-TF and WTF™ material.
Condition Description
Contamination
High Load
Lubrication
Industries
Features
Super-TF or WTF™ steel material.
Newly designed bearing internal geometry - wider cage diameter, increased number of rollers & larger rollers.
Seals: New type of lateral seal, new bore seal.

Main seal and seal holder are of a more compact design.

Special helicoidal groove.
Benefits
Higher load capacity due to the newly designed bearing internal geometry and special seal.
New type of bore seal prevents the build-up of negative pressure that can cause the entry of water through the main seals.
Super-TF steel provides significantly longer service life under heavily contaminated operating conditions.
WTF™ steel provides significantly longer service life under water and metallic contamination.
Helicoidal groove to prevent creeping on the roll neck shaft.
Sealed-clean solution significantly reduces grease consumption.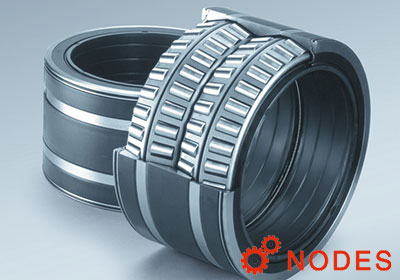 Related products