NTN began in 1918 when investor Noboru Niwa, his sales company Tomoe Trading Co., and engineer Jiro Nishizono joined together to design and manufacture the first NTN ball bearings.
By 1939, NTN had constructed what would become its global manufacturing center, Kuwana Works, and in 1954, NTN became the first Japanese industrial manufacturer to be awarded the prestigious Deming Prize for statistical quality control. NTN continued to grow throughout the 1950s and 1960s as additional factories were built and NTN sales operations expanded to Europe.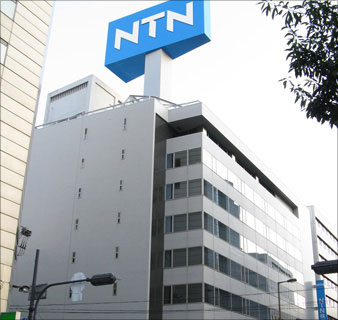 Where are NTN bearings made
Today, NTN operates more than fifty plants worldwide and is the third largest bearing manufacturer in the world. The company is one of the largest exporters worldwide of friction-reducing products such as constant-velocity joints. For NTN products refer to NTN bearing catalogue.
Production plants in Americas
U.S.A.
NTN Bearing Corporation of America was established in 1963 to support local sales of NTN bearings in the American market.
AMERICAN NTN BEARING MFG.CORP.
NTN-BOWER CORP.
NTN DRIVESHAFT,INC.
NTK PRECISION AXLE CORP.
NTA PRECISION AXLE CORP.
NTN DRIVESHAFT ANDERSON, INC.
Seohan-NTN Driveshaft USA CORP.
ASAHI FORGE OF AMERICA CORP.
Canada
NTN BEARING CORP.OF CANADA LTD.
Brasil
NTN Rolamentos do Brasil Ltda.
NTN Driveshaft do Brasil
Mexico
NTN MANUFACTURING DE MEXICO,S.A.DE C.V.
Europe
Germany
NTN Kugellagerfabrik (Deutschland) G.m.b.H.
NTN Antriebstechnik GmbH
SNR WAELZLAGER GMBH
France
NTN TRANSMISSIONS EUROPE
NTN TRANSMISSIONS EUROPE CREZANCY
NTN-SNR ROULEMENTS
SNR CEVENNES
Italy
ICSA INDUSTRIA CUSCINETTI S.P.A.
Romania
Asia
Thailand
NTN MANUFACTURING (THAILAND)CO.,LTD.
NTPT CO.,LTD.
India
NTN NEI Manufacturing India Private LTD.
Korea
Seohan-NTN Bearing CO.,LTD.
China
NTN (China) Investment Corporation was established in Shanghai in 2005 to oversee its current operations and new projects in China to improve productivity relative to capital, equipment, information, materials, personnel, products, technology and other business resources as well as integrating supply chain channels and advancing new projects.
Shanghai NTN Corp.
Nanjing NTN Corp.
Guangzhou NTN-Yulon Drivetrain Co., Ltd.
NTN-RAB (Changzhou) Corp.
Shanghai Tung Pei Enterprise Co., Ltd.
NTN-LYC (Luoyang) Bearing Corp.
Beijing NTN-Seohan Driveshaft Co., Ltd.
Xiangyang NTN-Yulon Drivetrain Co., Ltd.
OKITA TAICANG PRESS WORKS CO.,LTD
Taiwan
TUNG PEI INDUSTRIAL CO., LTD.
TAIWAY Industry CO.,LTD.
---