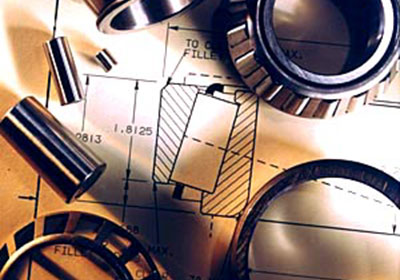 TIMKEN bearings catalog: TIMKEN ball bearings, cylindrical roller bearings, housed units, plain bearings, precision bearings, spherical roller bearings, tapered roller bearings, thrust bearings, seals, maintenance tools, couplings and universal joints, wheel hub units, etc. You can find TIMKEN bearings by size.
If you need help in selecting TIMKEN bearing products for your particular application, please Contact us, the dedicated men and women who are here to serve you every day.
TIMKEN bearing catalog online: you can find tapered, spherical, cylindrical, thrust, ball, plain, miniature, precision, housed unit products below.
| Bearing Number | Brand | Principal Dimensions | Type |
| --- | --- | --- | --- |
| 26093-26282D | TIMKEN | 23.813mm x 71.438mm x 42.863mm | roller bearings |
| 26093-26284D | TIMKEN | 23.813mm x 71.973mm x 42.761mm | roller bearings |
| 26100-26282D | TIMKEN | 25.400mm x 71.438mm x 42.863mm | roller bearings |
| 26100-26284D | TIMKEN | 25.400mm x 71.973mm x 42.761mm | roller bearings |
| 26112-26282D | TIMKEN | 28.575mm x 71.438mm x 42.863mm | roller bearings |
| 26132-26282D | TIMKEN | 33.338mm x 71.438mm x 42.863mm | roller bearings |
| 26132-26284D | TIMKEN | 33.338mm x 71.973mm x 42.761mm | roller bearings |
| 26131-26284D | TIMKEN | 33.338mm x 71.973mm x 42.761mm | roller bearings |
| 28137-28314XD | TIMKEN | 34.925mm x 80.035mm x 46.040mm | roller bearings |
| 26126-26284D | TIMKEN | 32.004mm x 71.973mm x 42.761mm | roller bearings |
| 26131-26282D | TIMKEN | 33.338mm x 71.438mm x 42.863mm | roller bearings |
| 27875-27820D | TIMKEN | 34.925mm x 80.035mm x 57.150mm | roller bearings |
| 28137-28318D | TIMKEN | 34.925mm x 80.035mm x 46.040mm | roller bearings |
| 28138-28318D | TIMKEN | 34.976mm x 80.035mm x 46.040mm | roller bearings |
| 26126X-26284D | TIMKEN | 31.999mm x 71.973mm x 42.761mm | roller bearings |
| 26126-26282D | TIMKEN | 32.004mm x 71.438mm x 42.863mm | roller bearings |
| 28138-28314XD | TIMKEN | 34.976mm x 80.035mm x 46.040mm | roller bearings |
| 28151-28314XD | TIMKEN | 38.1mm x 80.035mm x 46.040mm | roller bearings |
| 28150-28314XD | TIMKEN | 38.1mm x 80.035mm x 46.040mm | roller bearings |
| 26126X-26282D | TIMKEN | 31.999mm x 71.438mm x 42.863mm | roller bearings |
| 28118-28318D | TIMKEN | 30.163mm x 80.035mm x 46.040mm | roller bearings |
| 28118-28314XD | TIMKEN | 30.163mm x 80.035mm x 46.040mm | roller bearings |
| 28150-28318D | TIMKEN | 38.1mm x 80.035mm x 46.040mm | roller bearings |
| 28151-28318D | TIMKEN | 38.1mm x 80.035mm x 46.040mm | roller bearings |
| 26118-26282D | TIMKEN | 29.987mm x 71.438mm x 42.863mm | roller bearings |
| 26118-26284D | TIMKEN | 29.987mm x 71.973mm x 42.761mm | roller bearings |
| 27881-27820D | TIMKEN | 38.1mm x 80.035mm x 57.150mm | roller bearings |
| 27880-27820D | TIMKEN | 38.1mm x 80.035mm x 57.150mm | roller bearings |
| 28159-28314XD | TIMKEN | 39.980mm x 80.035mm x 46.040mm | roller bearings |
| 26112-26284D | TIMKEN | 28.575mm x 71.973mm x 42.761mm | roller bearings |
| 28156-28318D | TIMKEN | 39.980mm x 80.035mm x 43.459mm | roller bearings |
| 28156-28314XD | TIMKEN | 39.980mm x 80.035mm x 43.459mm | roller bearings |
| 28985-28921D | TIMKEN | 60.325mm x 100.000mm x 55.560mm | roller bearings |
| 28990-28921D | TIMKEN | 61.976mm x 100.000mm x 53.975mm | roller bearings |
| 28159-28318D | TIMKEN | 39.980mm x 80.035mm x 46.040mm | roller bearings |
| 28158-28318D | TIMKEN | 40mm x 80.035mm x 46.040mm | roller bearings |
| 28158-28314XD | TIMKEN | 40mm x 80.035mm x 46.040mm | roller bearings |
| 28990-28921DC | TIMKEN | 61.976mm x 100.000mm x 53.975mm | roller bearings |