Nodes bearing supplies FAG tapered roller bearings including standard designs, open variants matched in pairs, and integral designs sealed on one side, JK0S.
Tapered roller bearings comprise solid inner and outer rings with tapered raceways and tapered rollers in a window cage.
Open bearings are not self-retaining. As a result, the inner ring with the rollers and the cage can be fitted separately from the outer ring.
Metric and inch size FAG bearings are available. Designs with a K in the designation have inch dimensions. For new designs, however, bearings in metric sizes should always be used in preference.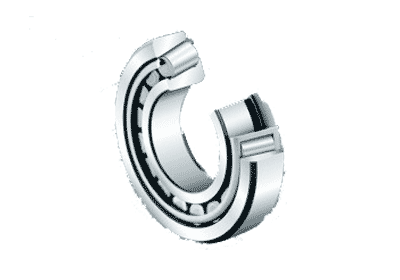 FAG tapered roller bearings in X-life
FAG tapered roller bearings of series T7FC are supplied in X-life design. These bearings have improved surfaces, a higher performance combination of material and heat treatment as well as an optimised contact geometry. This improves the friction behaviour and increases the basic dynamic load rating. Under the same operating conditions, a significant increase in basic rating life is achieved. For certain applications, this means that a smaller bearing arrangement can be designed.
Tapered roller bearings can support axial loads in one direction and high radial loads. They must normally be axially adjusted against a second bearing fitted in a mirror image arrangement. This bearing combination is fitted in an O or X arrangement.
related articles
Related numbers
Related products