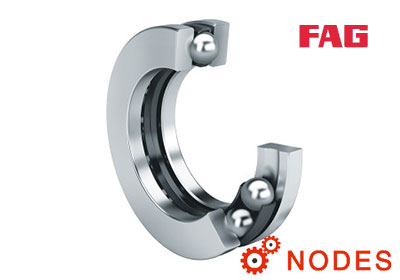 FAG thrust bearings comprise shaft locating washers, housing locating washers and ball and cage assemblies. Axial deep groove ball bearings are not self-retaining; the ball and cage assembly and bearing washers can therefore be fitted separately.
In addition to the series with flat washers, series are also avaliable with spherical housing locating washers for the compensatin of static angular misalignment. These designs are normally used in conjunction with seating washers.
FAG axial deep groove ball bearings are available in single and double directions designs.
Displaying 355 FAG thrust ball bearings.