Nodes bearing supplies NSK single row cylindrical roller bearings including W type, ET type, EM type, and EW type.
NSK's EW Series of Cylindrical Roller Bearings feature high load-carrying capability and high performance pressed steel cage. EW is fully interchangeable with ISO standard extra capacity Roller bearings and suitable for a wide variety of industrial applications.
cylindrical roller bearings EW series, a newly developed standard NSK bearing.
EW series NSK cylindrical roller bearings features
High strength & wear resistant pressed steel cage.
Cage pocket design gives superior roller guidance.
Cage strength increased 1.5 – 2 times.
Cage symmetry reduces noise.
Controlled contour rollers.
EW series NSK cylindrical roller bearings BENEFITS
Up to 30% increase in load rating.
Longer operating life – up to twice the bearing life.
Cage strength is greater than major competitors.
10 - 25% higher limiting speed than conventional series.
30 - 40% noise reduction (3 - 7dB quieter) & vibration reduction.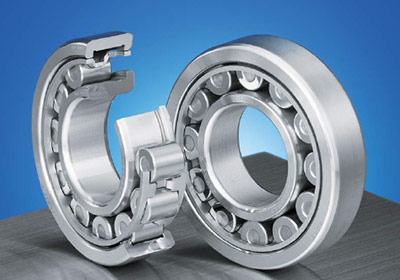 NSK's EW Series of NSK Cylindrical Roller Bearings combines the strengths and technologies of previous cages into a one-piece steel cage. NSK's EW series can meet your high load-carrying capacity needs for the new ear.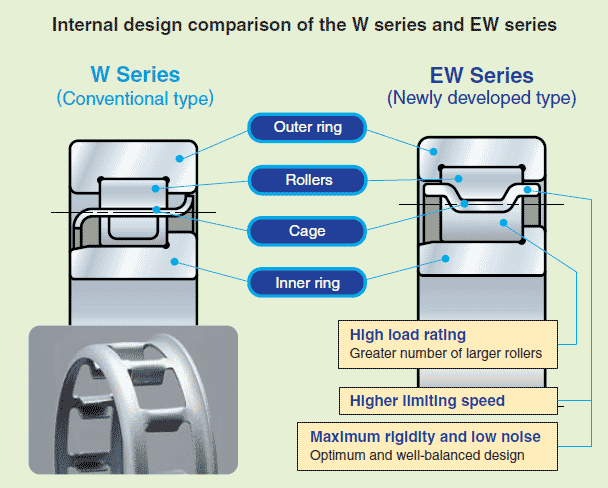 related articles
Related numbers
Related products