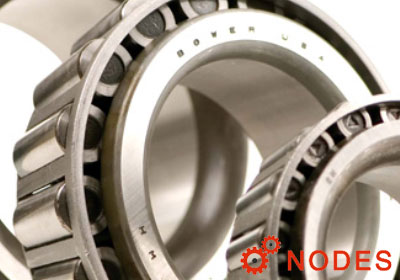 Nodes bearing have NTN taper roller bearings in stock, including Metric and Inch series, double, four row tapered roller bearings.
NTN tapered roller bearings are designed so the inner and outer ring raceway and the apex of the tapered rollers intersect at one point on the bearing centerline. For this reason, the rollers are pushed against the inner ring rib and roll guided by the rib, receiving the loads from the inner ring raceway surface and the outer ring raceway surface as a combined load on the raceway surface.
NTN double row taper roller bearing have outward-facing types (for double-row outer ring use) and inward-facing types (for double-row inner ring use).
Displaying 1013 NTN taper roller bearings.