TIMKEN Fafnir® SAK standard series pillow block bearings.
The sstreamlined and rugged, one-piece pillow block bearing combines an RAK housing and GYA-RRB set screw bearing.
GYA-RRB TIMKEN bearing employs a positive-contact, land-riding seal and specially designed set screws.
The pillow block can be mounted to operate in any position.
Timken bearing housed units are factory-prelubricated, but a grease fitting is provided to allow for relubrication if required.
Suggested shaft tolerances:
1/2 in. -- 1 15/16 in., nominal to -0.013 mm, -0.0005 in.;
2 in. -- 2 3/16 in., nominal to -0.025 mm, -0.0010 in..
To order, specify UNIT and shaft diameter:
Example: SAK 1 in.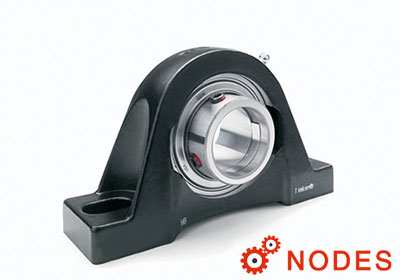 Related products