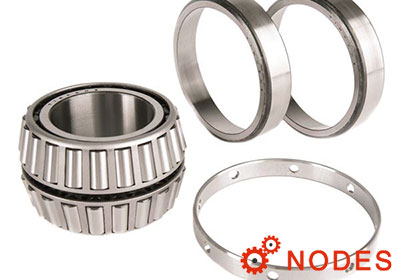 Tapered Roller Bearings - TDI (Tapered Double Inner)
TIMKEN TDI and TDIT type tapered roller bearings both comprise a one-piece (double) inner ring and two single outer rings. They are usually supplied complete with an outerring spacer as a pre-set assembly. TDI and TDIT bearings can be used at fixed (locating) positions on rotating shaft applications. For rotating housing applications, the double inner ring of type TDI can be used to float on the stationary shaft. Type TDIT has a tapered bore to facilitate removal when an interference fit is essential, yet regular removal is required.
Size range:
ID 25.400 mm to 1200.150 mm (1.000 in. to 47.2500 in.)
OD 30.480 mm to 2460.000 mm (1.2000 in. to 96.8504 in.)
Displaying 576 TIMKEN Tapered Roller Bearings.