INA drawn cup needle roller bearings BK are closed at one end. They are thus suitable for closing off the shaft ends of bearing arrangements. This gives protection against injury by rotating shafts and protects the bearing against contamination and moisture.
Depending on the size, the base is either smooth or lock-beaded (stiffened). Due to the profiled base design, low axial guidance forces can be supported.
Sealed INA drawn cup roller bearings with closed end have lip seals and are therefore protected against contamination and spray water. They are greased using a lithium complex soap grease to GA08.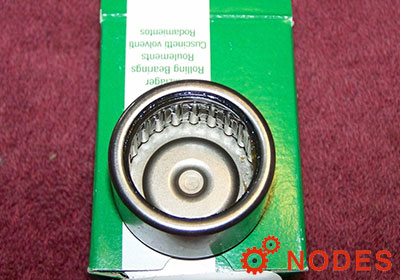 INA drawn cup needle roller bearings with closed end
related articles
Related products