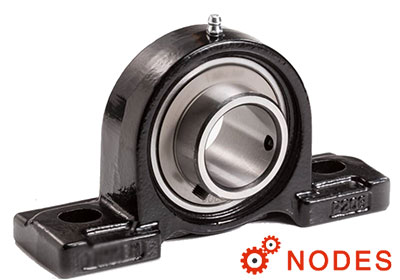 Pillow blocks, the most commonly used type of mounted units, are designed to provide shaft support where the mounting surface is parallel to the shaft axis. Nodes have a wide range of pillow block bearings in stock. They are:
SKF: SYJ, SY, SYH, SYK, SYM, SYF, SYFJ, P
NSK: UCP, UCPL, UCHP, UCUP, ASPL, ASPP, ASRPP, UELP, UELPL, UELHP, UELUP, AELPL, JELPL, AELPP, AELRPP, UKP
ASAHI: UCP, UGP, UKP, UCPH, CUCP, UCIP, UCPA, UCEP, BLLP, UP, BPP
FYH: UCP, UKP, UCIP, UKIP, UCPA, UCPH, BLP, UP, SBPP
Displaying 158 Pillow block bearings.