SKF drawn cup needle roller bearings should be pressed into the housing bore using a mounting dolly. An O-ring provides a simple means of retaining the bearing on the mounting dolly. The stamped side (side face with the designation) should abut the flange of the mounting dolly.
Special care should be taken to prevent the bearing from skewing or tilting when it is being pressed into the housing. Otherwise the rollers and raceways could easily be damaged.
For grease lubricated bearings, the bearing should be lubricated prior to mounting.
Paired mounting
If SKF drawn cup needle roller bearings are to be mounted immediately adjacent to each other, the load should be shared equally by both bearings. Therefore, the following need to be considered:
Full complement needle roller arrangements should incorporate rollers of the same gauge.
Drawn cup needle roller bearings should have the same deviations from the nominal inside diameter Fw.
A delivery of needle rollers of the same nominal diameter may contain packages of one or more gauges. The gauge limits are also printed on the package.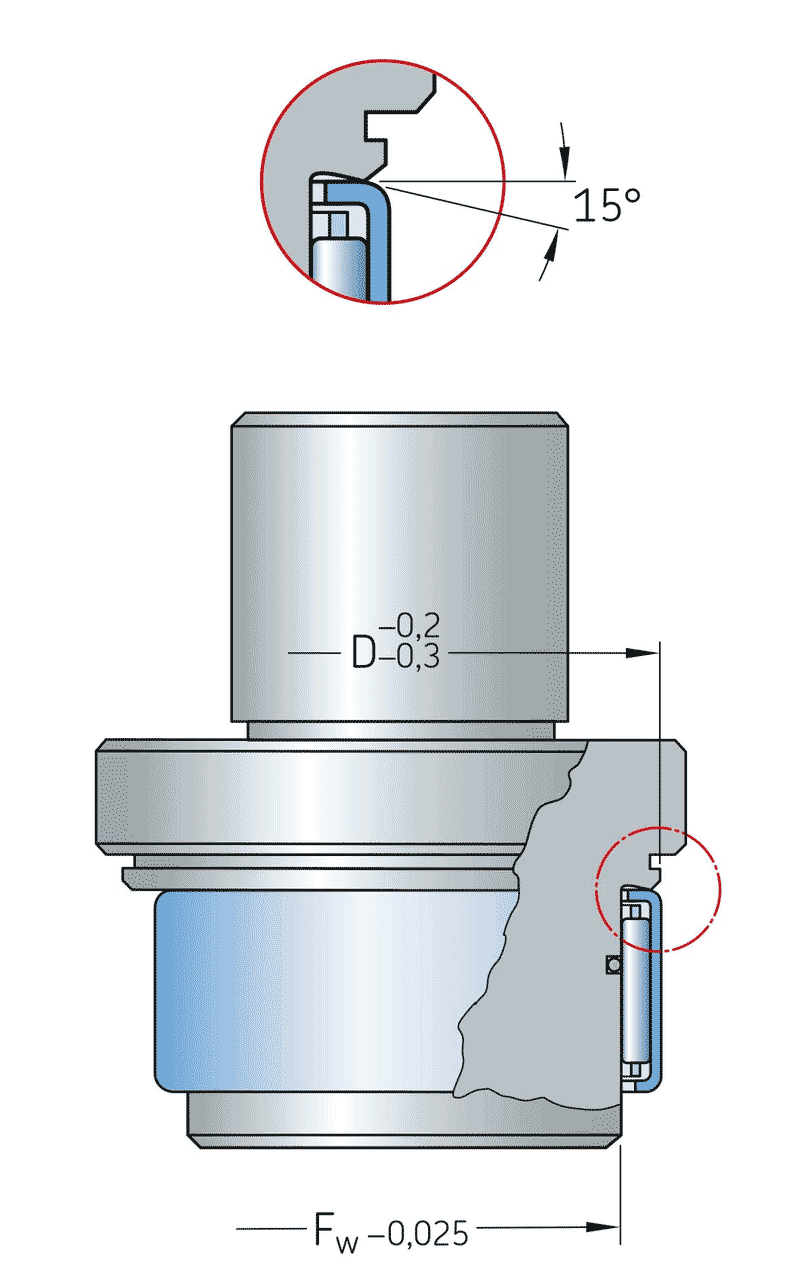 Mounting dolly
---