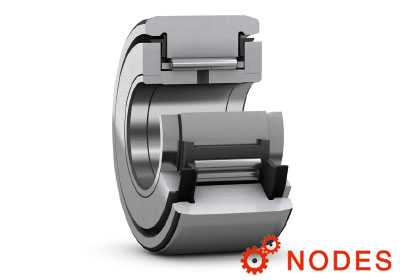 As a SKF bearing distributor, Nodes bearings supplies SKF track roller bearings, including SKF cam rollers, support rollers, and cam followers.
SKF cam rollers: 3612..R, 3058..C-2Z, 3057..C-2Z series
SKF support rollers: STO, RSTO, NA22...2RS, RNA22...2RS, NATR, NATV, NUTR..A, PWTR...2RS, NNTR...2ZL
SKF cam followers: KR..B, KR..PPSKA, KRV..PPA, KRE..PPA, NUKR..A, NUKRE..A, PWKR...2RS, PWKRE...2RS
SKF track runner bearings are rolling bearings with a very thick-walled outer ring that can accommodate heavy loads as well as shock loads. The designs of track runner bearings are based on ball bearings, needle roller bearings as well as cylindrical roller bearings.
Displaying 37 SKF track roller bearings.