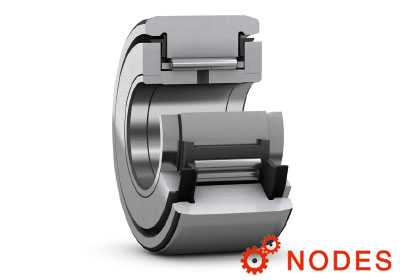 SKF support rollers are basically needle or cylindrical roller bearings with a thick-walled outer ring. The outerside surface of the outer ring is crowned which serves to prevent edge stresses if the roller runs in a tilted or inclined position. They are ready-to-mount units which are filled with grease and are suitable for all types of cam drives, tracks and convey or systems etc.
SKF support rollers are supplied by Nodes bearings
Support rollers without axial guidance: (R)STO, (R)NA22.2RS
Support rollers with axial guidance: NATR, NATV, NUTR, PWTR.2RS, NNTR.2ZL
Displaying 17 SKF Support rollers.