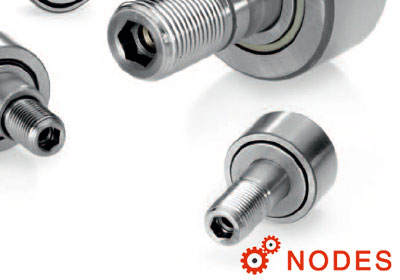 As a SKF bearing distributor, Nodes bearings supplies SKF cam followers, including three designs.
KR design: KR..B, KR..PPA, KRV..PPA, KRE..PPA
NUKR design: NUKR..A, NUKRE..A
PWKR design: PWKR...2RS, PWKRE...2RS
SKF cam followers have an internal design very similar to that of a needle or cylindrical roller bearing. They are characterized by a thick-walled outer ring that enables them to accommodate shock loads while reducing distortion and bending stresses.
Displaying 16 SKF Cam follower bearings.