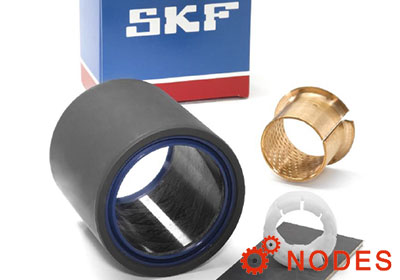 As a SKF distributor, Nodes bearings supplies SKF bushes bearings, thrust washers and strips, including: solid bronze, sintered bronze, wrapped bronze, PTFE composite, POM composite, PTFE polyamide bushes bearings, and thrust washers
SKF bushes bearings are in various designs and from different materials. Bushings are suitable for rotating, oscillating and linear movements, whereas straight (cylindrical) bushings can accommodate radial loads only and flanged bushings can accommodate radial and axial loads in one direction. Each combination of a bushing design and material has characteristic properties and makes a bushing particularly suitable for certain applications.
Displaying 22 SKF bush bearings.