IKO Miniature cam followers with thrust washers feature synthetic resin washers that handle axial loads generated by installation errors.
Prevents wear and friction on sliding surfaces.
Exceptional resistance to heat and abrasion.
Stud diameters range from 1.4 to 6 mm.
This is a miniature cam follower to which a thrust washer made of special synthetic resin is built into. It receives the axial load of the outer ring generated by the attachment errors. It is effective in preventing wear and friction of the sliding surface.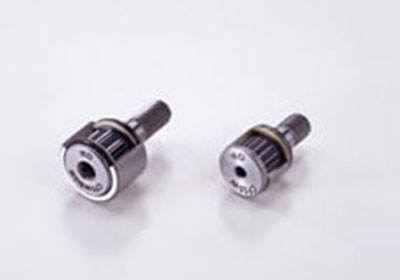 related articles
Related products