IKO standard cam followers are the basic style and suit a wide range of applications. This is the basic form of cam follower. Line up of size variations range from stud diameters of minimum 3 mm to maximum 30 mm, and they can be used for a very broad range of applications.
Easy lubrication with oil supplied from the stud head with a hexagon socket design.
Stud diameters range from 3 to 30 mm.
Oil can be supplied from the stud head portion of IKO Cam Follower with Hexagon Sockets
It possesses high rigidity and accuracy as guide roller for follower bearing and linear motion of cam mechanism so it is broadly used in machine tools, industrial robots, electronic parts and OA (Office Automation) equipment. When compared with general screwdriver groove, since secure tightening can be performed with a hexagon bar spanner, workability of the assembly can be improved. In addition, by the adoption of IKO's original grease supplying structure, grease up can be made from the stud head portion, and a free design unprejudiced by the grease supplying direction is possible.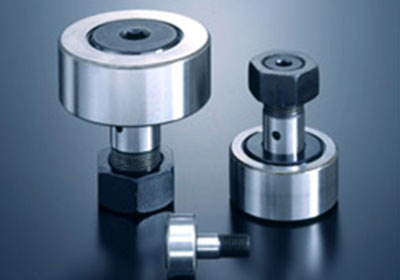 related articles
Related numbers
Related products