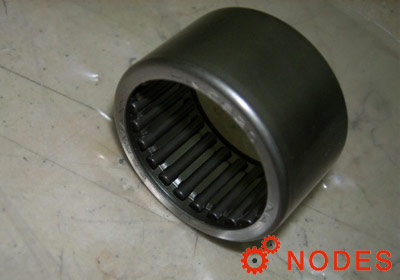 INA drawn cup needle roller bearings
INA Drawn cup needle roller bearings with open ends and with closed end are needle roller bearings with a very small radial section height. They comprise thin-walled, drawn cup outer rings and needle roller and cage assemblies which together form a complete unit.
These INA bearings allow the design of particularly compact and easy‑to‑fit bearing arrangements with high radial load carrying capacity. In order to support axial forces, they can also be combined with axial needle roller bearings AXW, series AXW
The majority of the bearings are of a single row design and do not have a lubrication hole. Double row designs have a lubrication hole and the suffix ZW.
INA drawn cup needle roller bearings: HK, HN, HK..-RS, HK..-2RS, BK, BK..-RS.