SKF needle roller and cage thrust assemblies in the AXK series range from a 4 to 160 mm bore. If required, washers in the LS, AS, GS 811 or WS 811 series can be used with these assemblies.
A SKF double direction needle roller thrust bearing can be created by combining two needle roller and cage thrust assemblies and bearing washers with an intermediate washer. Depending on the design of the intermediate washer, the bearing has internal centring or external centring.
The intermediate washers must have the same surface finish and hardness as the bearing washers. SKF does not supply intermediate washers, but recommendations about suitable dimensions of the washers can be supplied on request.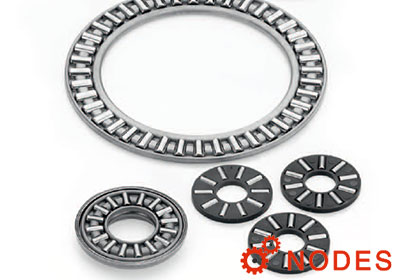 Related products