TIMKEN deep groove ball bearings deliver reliable performance in a wide range of applications and conditions. With super-finished raceways and controlled geometries, our premium design helps ensure consistent quality.
TIMKEN Extended Product Offering: TIMKEN portfolio includes standard, thin-section, narrow, wide and miniature and extra-small deep groove ball bearings that span 3 mm to 400 mm bore sizes. The extended product line includes a complete offering of open, shields, seals and snap ring combinations.
Easy Interchange: Designed as metric bearings, TIMKEN deep groove ball bearings follow ISO standards and are dimensionally interchangeable with competitor metric products.
Premium Lubricants: For reduced torque and a quieter operation, Mobil Polyrex™ EM premium lubricant comes standard on all Timken sealed and shielded deep groove ball bearings. This electric motor bearing grease has a wide operating temperature range from -29° C to 177° C.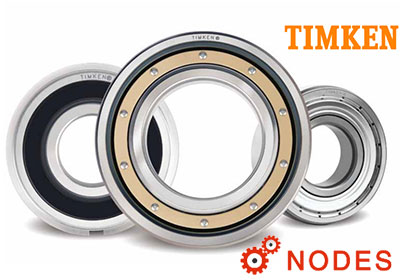 Brass Cage Availability: Deep groove ball bearings with brass cages (available in select sizes) can deliver extra strength and durability in the most unrelenting conditions:
Extreme shock loads
High vibrations
High forces due to acceleration
Quiet Running for Electric Motor Quality: Deep groove ball bearings are frequently used in electric motor applications to minimize vibration and noise. To meet our longstanding electric motor quality guidelines for deep groove ball bearings we designed in:
Super finishing on raceways to reduce friction
Preferred clearance designation (C3)
Premium grease for high performance, low torque and less noise
Timken deep groove ball bearings have lower vibration levels than competitors during independent electric motor application testing.
related articles
Related numbers
Related products