TIMKEN flange tapered roller bearings (TSF type) is a variation on the basic single-row bearing. TSF bearings have a flanged outer ring to facilitate axial location and accurately aligned seats in a through-bored housing.
Size range
ID 7.937 mm to 1270.000 mm (0.3125 in. to 50.0000 in.)
OD 31.991 mm to 1435.100 mm (1.2595 in. to 56.5000 in.)
Applications:
Machine tool spindles
Gear reduction units
Automotive transaxles
Transmissions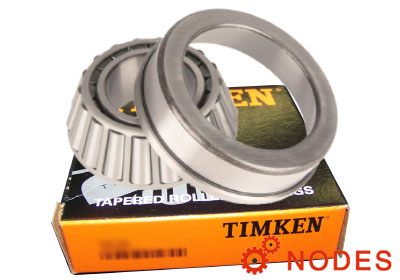 TIMKEN flange bearings design attributes
Type TSF is a single-row bearing with a flange on the outer ring.
The flange is used for axial location in a housing.
Through-boring of the housing results in accurately aligned seats.
The flange is not normally clamped in position.
Flanged outer rings can be used with any single inner ring from the same series.
The most commonly specified inner ring part numbers are shown in the tables provided.
related articles
Related numbers
Related products