NSK's Cylindrical Roller Bearings with Aligning Rings for the Non-Locating Position of Continuous Casting Machines at Iron & Steel Works – A highly functional, specialised bearing.
Condition Description
Applications
Features
Aligning rings.
Easy handling cage type.
Full complement roller bearings designed with high-load capacity.
Free of wear problems compared with spherical roller bearings.
Available with seals and cage.
Available with or without grease holes.
Benefits
Prevents wear problems related to differential sliding.
Incorporates aligning capability. Aligning ring tolerates important misalignment and roll shaft deflection, thus minimizing the effects of edge loading.
Permits unrestricted axial thermal expansion of the roll shaft (free side).
Eliminating wear to the choke bore surface.
No unexpected axial load.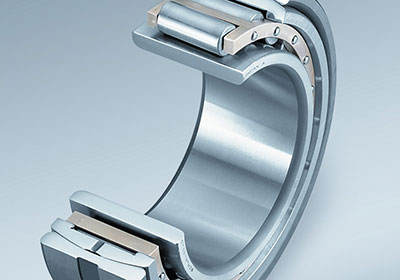 Related products