As IKO bearing distributor, Nodes bearing supplies IKO CRW, CRWM series crossed roller guide ways.
IKO Crossed Roller Way Guides (CRW, CRWM) feature a unique design that incorporates a roller cage between two linear ways with V-shaped surfaces that act as track grooves. Because the cylindrical rollers are alternately crossed, this specialized structure can handle loads in any direction while facilitating highly accurate and smooth linear motion.
The standard model (CRW) features four ways and two roller cages.
The module version (CRWM) combines two inner ways into a single component.
Stainless steel versions of the CRW type are available in multiple sizes for superior corrosion resistance.
There are two types in the CRW: one is standard type of using four ways and two roller cages in combination as a set and the other is module type of integrating two internal ways in a single structure.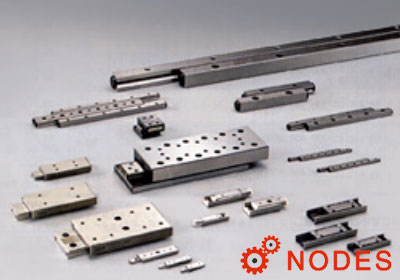 related articles
Related numbers
Related products