Nodes bearings, IKO needle roller bearings wholesaler, have a wide range of IKO bearings in stock.
IKO Guide Needle Roller Bearings are full complement type bearings and use mallet-shaped rollers which are guided accurately by the guide rail located at the center of the outer ring raceway and the guide groove of the malletshaped roller. This minimizes skewing (tilting of the roller from its rotating axis), which is normally a weak point of full complement bearings, and improves the rotational accuracy. This type of bearing is especially suitable for heavy loads, shock loads and oscillating motions.
The IKO needle roller bearings are available in metric and inch series. Bearings with and without inner rings are available in both series. In bearings with an inner ring, the width of the inner ring is larger than that of the outer ring. The GBRI series of the inch series includes types with a seal or seals which are incorporated on one or both sides.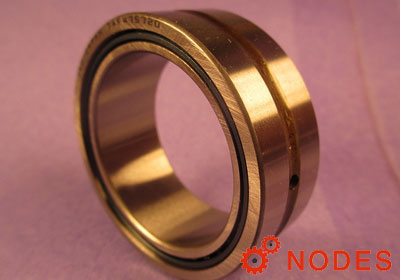 Related products