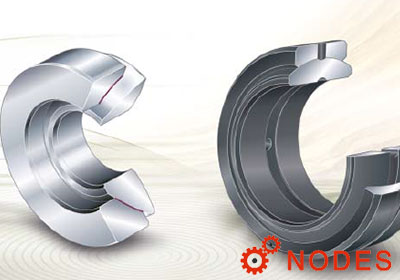 INA spherical plain bearings, maintenance-free
Spherical plain bearings are ready-to-fit, standardised machine elements. Due to the outer ring with its concave inner slideway and the inner ring with its curved outer slideway, they can perform spatial adjustment motions.
INA spherical plain bearings, requiring maintenance
These bearings correspond in their construction to the maintenancefree designs but are lubricated via the outer and inner ring. They transmit movements and forces with low moment levels, thus keeping bending stresses away from the construction elements and are particularly suitable for alternating loads with impact and shock type stresses.
Displaying 349 INA spherical plain bearings.