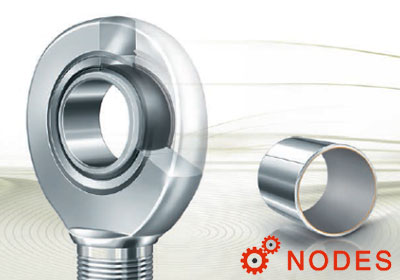 INA spherical plain bearings, rod ends, plain bushings, thrust washers, strips
INA spherical plain bearings are ready-to-fit precision machine elements. Due to the outer ring with its concave inner slideway and the inner ring with its curved outer slideway, they can perform spatial adjustment motions. The bearings can support static loads and are suitable for tilt and swivel motion.
INA Rod ends are spherical plain bearing units. They comprise a housing and integral shank, into which a spherical plain bearing is integrated, and have an external or internal thread.
INA Spherical plain bearings and rod ends are available in numerous designs, dimension series and versions.
INA Plain bushes, thrust washers and strips are used not only for rotary and oscillating motion but also for linear motion with short or long stroke lengths.
Displaying 477 INA plain bearings.