Nodes supplies spherical plain bearings, rod ends, bushings, thrust washers and trips. The brand include SKF, NSK, INA, TIMKEN, IKO.
Plain bearings are manufactured in various designs and with different sliding contact surface combinations. Each design and combination has characteristic properties which makes it particularly suitable for certain applications.
Plain bearings VS ball bearings, VS roller bearing
Many applications require spherical bearings that are suitable for oscillating movements and that can accommodate misalignment. Rolling bearings only partly fulfil these requirements as they are generally designed for continuous rotation and can only accommodate limited misalignment.
Plain bearings can provide an economical solution to these challenges.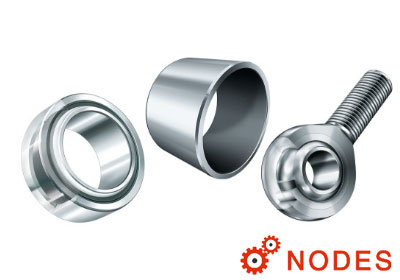 Plain bearings catalogue
Spherical plain bearings
Rod ends
Bushings
Thrust washers
Strips
About plain bearing articles
Plain bearings catalogue
more products please click Plain bearings catalogue
Plain bearing numbers