SKF Explorer tapered roller bearings get more uptime all the time
Robustness
Wear resistance
Reliable in operation
Long service intervals
Contamination resistance
Additional options include case hardened bearings and coatings
SKF Explorer tapered roller bearing can handle the toughest challenges and ready to meet even greater demands. Solutions that work harder, work longer and work safer. Solutions robust enough to cope with challenging conditions and testing environments. Solutions that deliver longer and more consistent periods of uptime to ensure greater productivity and eficiency. With SKF Explorer tapered roller bearings, you can expect the lowest friction torque, noise and vibration, whilst experiencing increased speed and reduced run-out results – bar none. They deliver longer, more predictable periods of uptime to ensure productivity, eficiency and safety.
SKF Explorer tapered roller bearing overcomes a wide range of individual challenges.
Long service life – in tests, SKF came out on top for best service life
Increased dynamic load ratings by up to 23% - SKF Explorer bearing have the highest ratings
Reduced early failure – design features and manufacturing process set the standards for high reliability
Better performance – low friction torque, noise and vibration, increased speed and running accuracy
Optimum combination of material and heat treatment – for high fatigue life, increased contamination resistance and improved dimensional stability
Customisable – for speciic requirements like high speeds, heavy loads, contaminated environment, high temperature and vibratory conditions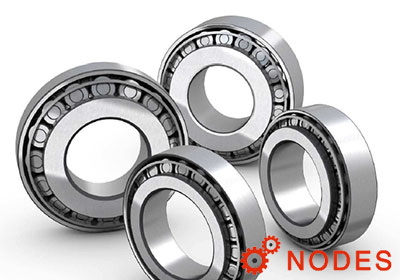 SKF Explorer tapered roller bearings for your toughest challenges
More uptime, less maintenance – reliability built-in
You can rely on SKF Explorer tapered roller bearings. In heavy-duty applications, they're strong enough to support heavy loads. In challenging conditions, they're robust enough to perform better and last longer.
Fit the best performing SKF Explorer tapered roller bearings and you're experiencing a safer solution. The robust design means it can handle high speeds, heavy loads and contaminated environments for longer periods of time. Because it delivers longer/optimum performance, any potential hazard that results from bearing failure signiicantly decreases. With SKF, a better running machine is also a safer running machine. And that's important for your business and your peace of mind.
Getting a replacement tapered roller bearing can be a challenge, especially if the application is in a remote location. It's often hard to obtain the solution you need. Machines can be out of action for long periods. Productivity can be severely impacted and costs can quickly escalate. With SKF you can be certain you're getting the best tapered roller bearing for your needs.
There are now hundreds of options within the SKF Explorer tapered roller bearing assortment
Approx. 300 inch inal variants
Approx. 150 inch series
Additional options can be offered on request
On-going assortment extensions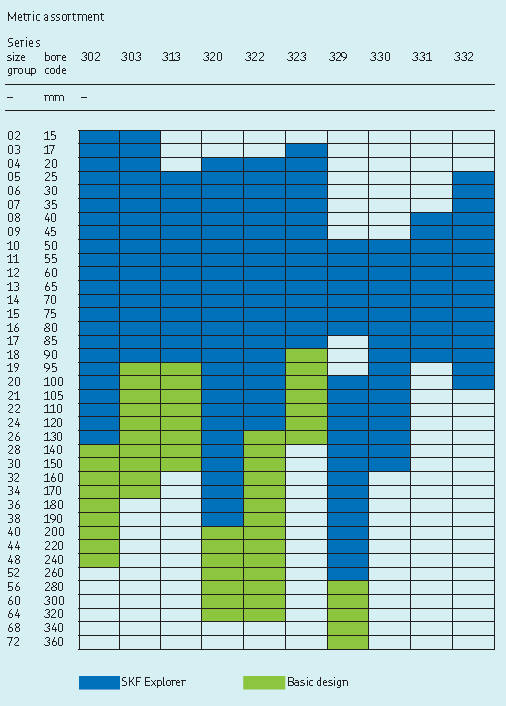 SKF continues to improve the tapered roller bearings. SKF has now increased the dynamic load rating for SKF tapered roller bearings by 7%. This increase is based on independent test results and ield experience. SKF are also pushing for continuous improvements in manufacturing, which have made it possible to qualify a majority of the tapered roller bearings catalogue assortment to the SKF Explorer design. So you can always depend on the quality of the product.
related articles
Related numbers
Related products