INA spherical plain bearings under high loads undergo elastic deformation. This leads to relative micromovements in the fits. As a result, the bearing rings can creep in an axial direction despite a tight fit.
In order to prevent axial displacement, the bearing rings must always be located axially.
Retaining ring or spacer ring
Suitable means of locating the INA bearing rings are as follows: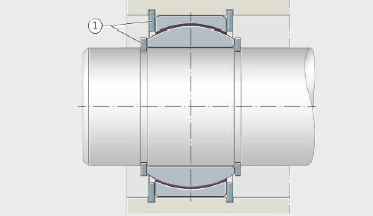 1) Retaining ring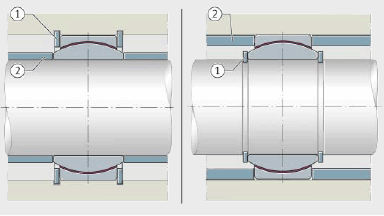 1) Retaining ring
2) Spacer ring
retaining rings. These allow easy mounting and dismounting of the INA bearings.
spacer rings between the bearing ring and adjacent component if weakening of the shaft by annular slots is unacceptable or the bearings are to be preloaded.
Preload prevents rotary motion between the bearing ring and adjacent construction, even with a loose fit.
Spacer sleeve, end washer and cover
Spherical plain bearings can also be located with the aid of a spacer sleeve or end washer and a cover.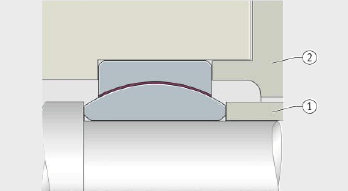 1) spacer sleeve
2) Cover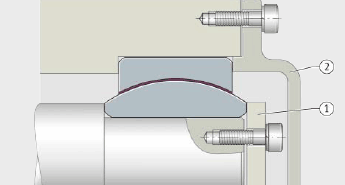 1) End washer
2) Cover
---