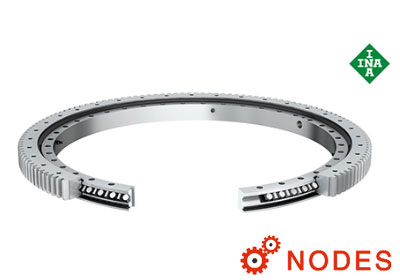 INA slewing ring bearings have high load­carrying capacity, a versatile range of applications and are highly cost-effective. Due to their design, a single bearing can reliably support radial, axial and tilting moment loads.
INA slewing rings are sealed on both sides, lubricated with a high-quality grease, can be relubricated via lubrication nipples and are particularly easy to fit. The bearing rings are supplied without gear teeth or, in order to achieve simple drive solutions, are available with external or internal gear teeth.
Displaying 34 INA slewing ring bearings.