As KAYDON bearing distributor, Nodes bearings have KAYDON 2.5mm series Ultra-Slim® extra thin section bearings in stock. Welcome enquiry.
Kaydon Ultra-Slim® extra thin section bearings offer a wide variety of possibilities where precise positioning and lightweight designs are critical.
Precision-engineered Ultra-Slim® precision bearings are made of stainless steel for corrosion resistance. At just 2.5 mm wide, Ultra-Slim® ball bearings are available in bore sizes ranging from 35 mm to 170 mm for an array of applications requiring compact motion control design components.
Hybrid bearings with ceramic balls are available upon request. Ultra-Slim® bearings are available as angular contact bearings (Type A), Conrad assembled deep groove radial ball bearings (Type C), and four-point contact radial bearings (Type X) styles.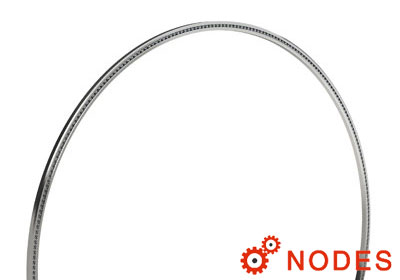 These low profile, large bore ball bearings are ideal for robotics, inspection equipment, satellites, cameras and similar light and medium duty applications with slow or intermittent rotation.
related articles
Related numbers
Related products