INA Full complement cylindrical roller bearings with annular slots. In order to ensure long operating life and high functional security of rope sheave bearings, coatings matched to the application are indispensable. With its modular coating concept, Schaeffler offers dedicated solutions for the prevention of corrosion and wear. By reducing friction, the coatings contribute to energy efficiency in the form of lower energy consumption.
Many of the coatings available in the market are, however, not always suitable and can, if used incorrectly, lead to safety problems. For many years, Schaeffler has successfully supplied cylindrical roller bearings SL04 with the suffix RR for rope sheave applications with the Cr(VI)-free thin layer coating Corrotect.
Corrotect is a zinc/iron coating with a high level of anti-corrosion protection and a coating thickness of 0,5 um to 3 um. The effectiveness of the coating has been proved not only in the salt spray test to DIN EN ISO 9227 but also through practical experience in many different customer applications.
INA bearings with the Corrotect coating are recommended for rope sheave applications. The thin layer coating technology allows the complete coating of bearings without any negative effect on dimensional deviations. The anti-corrosion coating system delays the development of corrosion beneath the seal lips and prevents their premature wear. It also prevents contact corrosion between the rolling elements and raceway even after long stationary periods.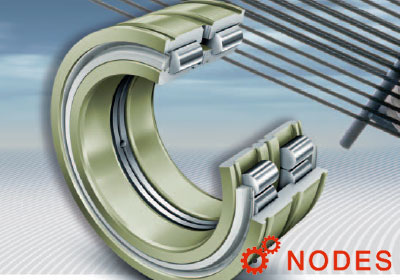 related articles
Related numbers
Related products